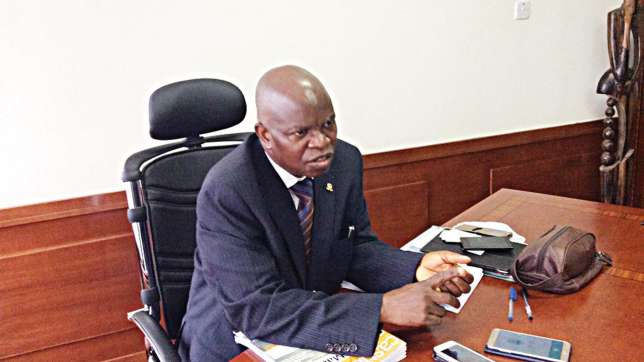 Prof. Segun Ajibola, President of the Chartered Institute of Bankers of Nigeria, says the provision of N2.8 trillion for capital expenditure in 2018 Budget is low to boost economic development.
Ajibola
said this in an interview with the News Agency of Nigeria (NAN) on Thursday in
Abuja
, while reacting to the passage of the 2018 Appropriation Bill of
N9.12 trillion
by the National Assembly.
The Budget was increased by the legislature by N508 billion, from N8.61 trillion proposed by President
Muhammadu Buhari
in Appropriation Bill presented to the assembly in November, 2017.
"
Looking at the provision for the capital expenditure, one will say it is low because there are lots to be done in economy today in terms of capital projects."In terms of infrastructure, we have power projects, railway, refineries, manufacturing and agriculture projects."These are capital related projects that require substantial allocation from the budget."When one looks at the state of economy today, one will say the provision of capital expenditure is low,''
he said.
Ajibola, however, called for timely release of funds to implement the capital projects.
"
We are in May now; we don't want to hear that funds are not released for capital projects in October."If that is the case, that means nothing can be achieved in the implementation of the 2018 budget,
'' the don said.
On increase of the Budget by N508 billion, he said the National Assembly was empowered statutory to do specific adjustment to the budget.
Ajibola, however, said that the adjustment should be explainable, accountable and beneficial to the economy.
He said that the explanation given by the legislature on the floor showed that the adjustment would promote growth and development.
"
It is not the adjustment that will increase recurrent expenditure and compound the already high debt burden."They are projects-hiked adjustment; they are adjustment that can be measured."Also, I want you to know that the implementation of budget is done by the executive not the legislature, so the President will still do some consultations before signing the Budget.''
Meanwhile, the don assured that the country's rising debt profile of N21.7 trillion was nothing to worry about, though on the high side.
He said it was not much to worry about because the quality of the debt was spent on projects so that the dividend of borrowing would come handy to an average Nigerian.
"We also know that some of the debts are transmitted from local to foreign through Euro bond to reduce the debt burden."It is also a good development when you look at the budget and debt services; we can say that the debt is channeled toward development,'
' Ajibola said.
NAN reports that of the aggregate expenditure of N9.12 trillion, N530 billion was earmarked for Statutory Transfers while N2 trillion was earmarked for Debt Service.
About N3.5 trillion was earmarked for Recurrent Expenditure while Deficit to Gross Domestic Product was put at -1.73 per cent.